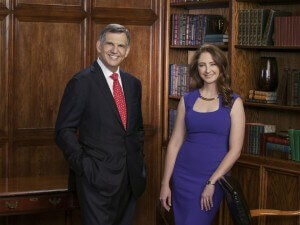 In the recent Houston Culture Map entry, Dr. Kridel was ranked at the top of the popularity poll for facial plastic surgery and rhinoplasty. And FPSA Associate, Dr. Angela Sturm, was also named as one of the best in Houston in the article. Needless to say, we are very proud of our surgeons and our entire FPSA team. The numerous accolades Dr. Kridel and Dr. Sturm continue to receive, confirm what we know from all of our patients, that they are leaders in their specialty. And, in their hands, our patients from Houston and from around the world rave about their fabulous aesthetic results. Certainly asking friends throughout the community for a recommendation, as noted in the Culture Map article, is one element of selecting a cosmetic surgeon -- however, we can not emphasize enough the importance of asking several key questions as you go through the selection process. Remember, all surgeons are not great and all surgeons are not great at all things. You want to be sure to select a specialist in the surgery you desire to help reduce the possibility of an undesirable result. This takes some homework for patients, but is well worth the effort. In the Culture Map article, Dr. Kridel outlines the most important questions for every patient to ask in selecting a plastic or facial plastic surgeon. Be sure to capture this list or print it out and take it with you to your appointments. Dr. Kridel and Dr. Sturm have very extensive training and surgical experience. You can readily review their resumes, which include extensive scientific publications on a wide range of facial plastic surgery procedures, including; face lift, rhinoplasty, revision rhinoplasty and much more, on the todaysface.com site. The site also contains a great deal of information about various surgical and non-surgical procedures for educational purposes. Congratulations, once again, to Dr. Russell Kridel and Dr. Angela Sturm, for being named Houston best facial plastic surgeons by Culture Map.

--- Kirin, Facial Plastic Surgery Associates, Houston

To make an appointment with facial plastic surgery specialists, Dr. Kridel or Dr. Sturm, for a consultation, please call 713/526-5665.